New Year family focus collage
This New Year family focus collage is a great craft to do together after the excitement of Christmas is over & feel positive about new year!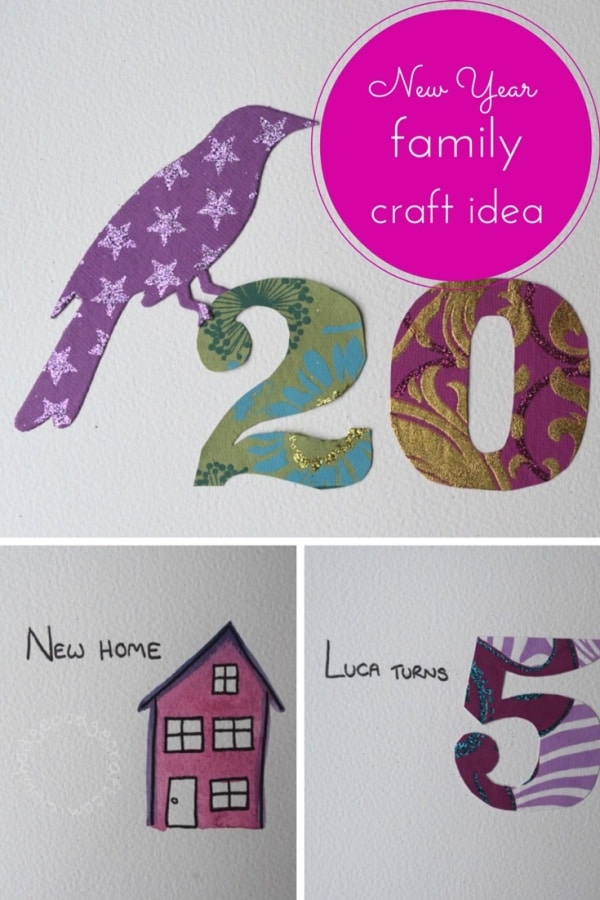 Last year, our kitchen wall looked so dull after we'd taken down our paper cup advent calendar – I wanted to get something fun and colourful up right away.  On New Year's Day we talked about the fun things we had in store this year and what we are looking forward to as a family.  Then I added these to a big piece of thick watercolour paper, cut out some numbers, added animals and sequins, plus a couple of watercolour illustrations to make a new year family focus collage.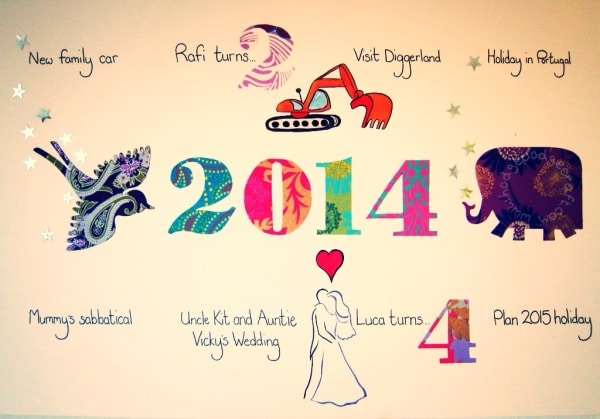 I left plenty of space so that we could add to the collage throughout the year – more pictures, photos, postcards etc.  It's clipped to a ribbon, so we could even expand along that if we need to.  Here is how our collage looked when I took it down in December.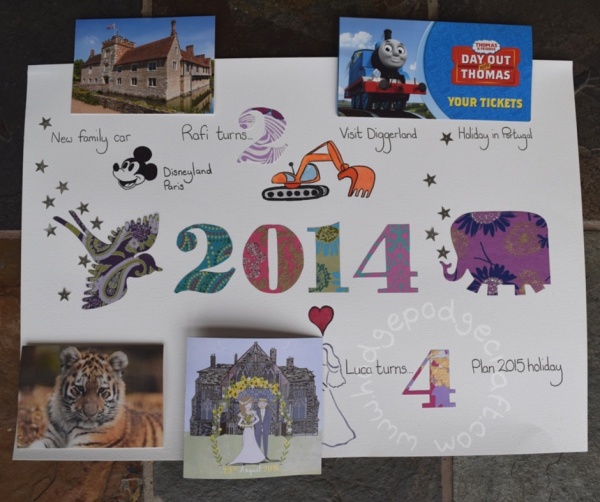 We have decided to make this another New Year family tradition, as it is a great way to document and summarise each year.  Here is next year's all ready to be filled!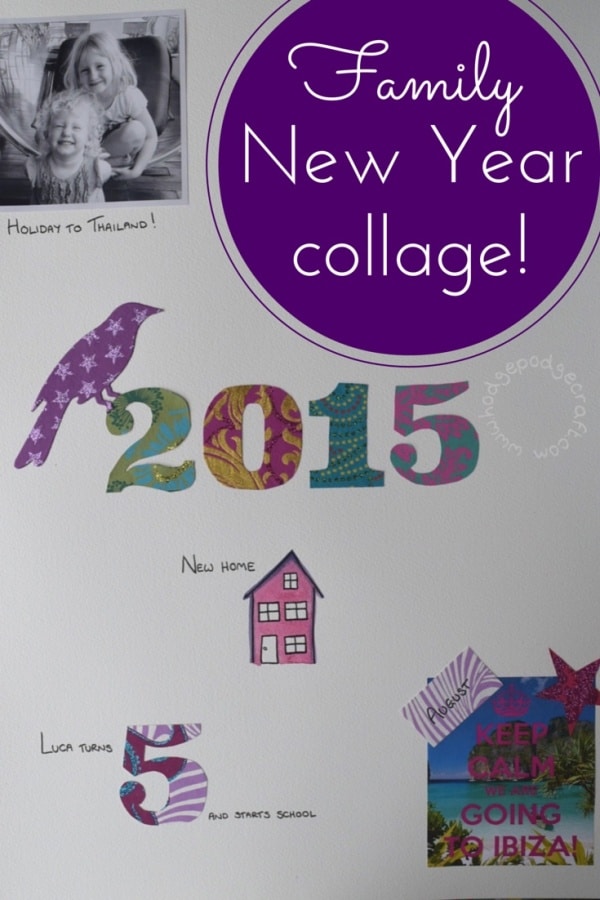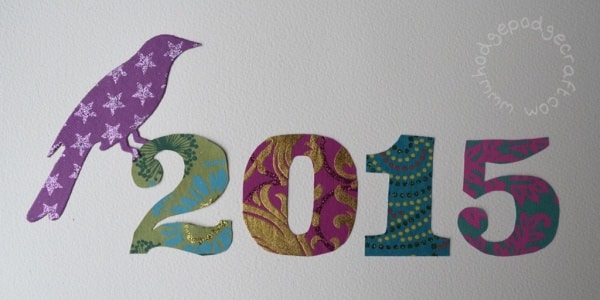 It makes me feel really positive about the new year and not so sad that Christmas is over!
(Visited 479 times, 1 visits today)