An exciting and low-prep art activity for kids to learn the letter Z (or indeed any letter)!  Paint plus cars makes toddlers happy…
This Z is for Zoom craft idea is part of the 31 days of ABC series, which I am linking up to (you can see the rest of the fantastic posts on the linky below).  I decided to combine 2 of my boys' favourite things: cars and paint for a fun letter learning activity!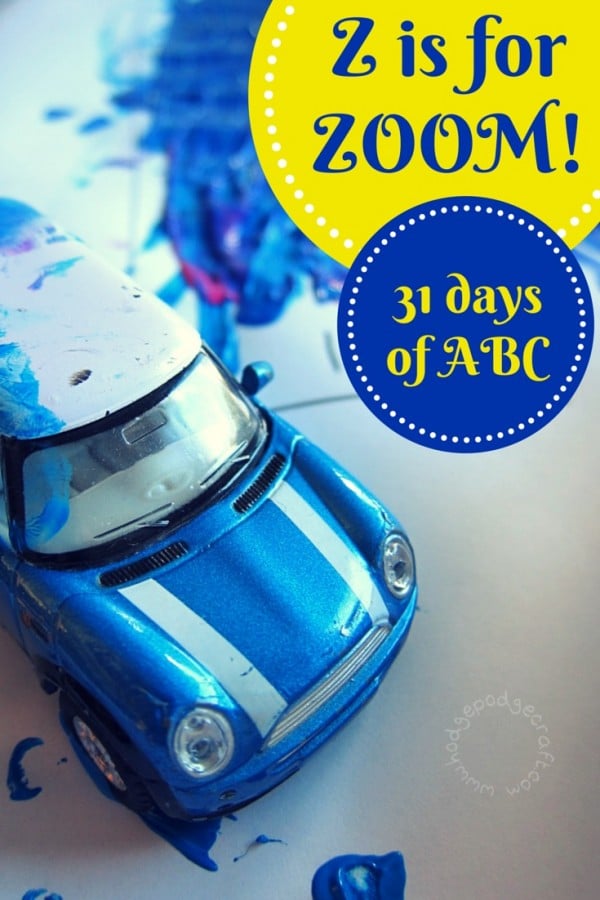 What you will need for this Z is for Zoom activity:
A large sheet of plain paper
A plastic sheet or oilcloth (or a lot of newspaper, depending on how much paint your kids decide to use!)
A black felt tip pen
Some old (clean) food trays* or paper plates
Some gloopy paint (by that I mean quite thick and not too runny) – we used acrylic paint
Some toy cars that are not precious (i.e. it doesn't matter if they change colour permanently)!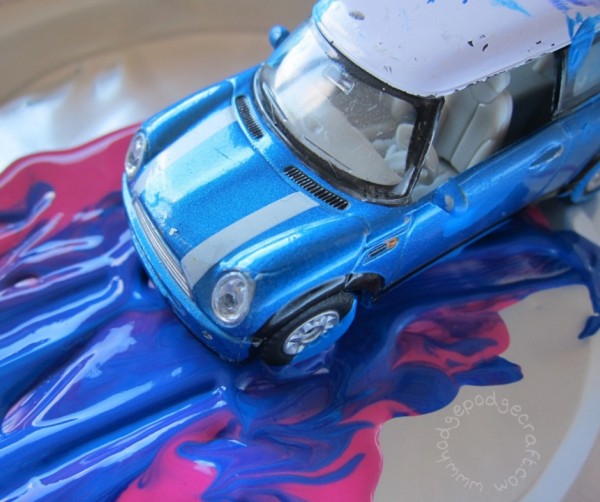 How to set up this Z is for Zoom activity:
First of all, make sure all your surfaces and kids' clothes are covered (we use a large oil cloth on the kitchen table and overalls), especially if you are using acrylic paint (we all had blue hands for days afterwards)…
Lay out a large sheet of plain paper and use your black felt tip pen to draw large outlines of the letter Z and add dashed lines for 'road' markings
Squirt a good dollop of paint into each of your trays or paper plates.  I tend to limit this to 2 colours, otherwise we end up with a brown mess, but this is all about the process, so feel free to use as many colours as you like (selfishly, I wanted pretty pictures for the post)!
Add a toy car to each paint tray or plate
Let your kids roll the car back and forth in the paint to coat the wheels
Once the wheels are loaded with paint, your kids can drive their cars along the Z 'road', following its shape.
You can use a different Z shape for each colour, or go over the same one using different coloured paints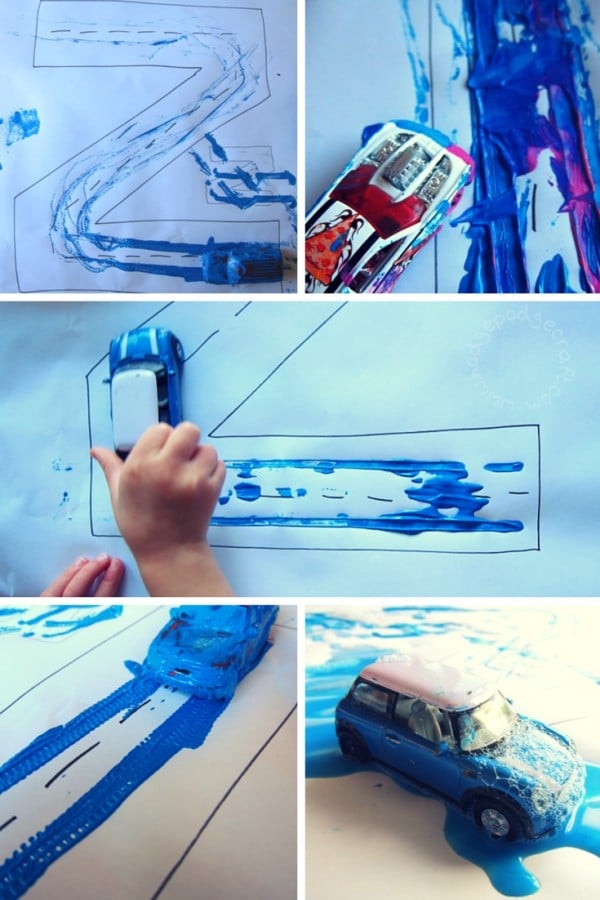 After we'd had enough of zooming, we gave the cars (and our hands) a wash in a bowl of soapy water and then ran the cars through the dishwasher for good measure.  The white one turned pink and has remained so, which luckily did not upset my boys, but I thought I'd mention it as a sort of disclaimer here – please don't use precious toy cars for this!
We also enjoyed learning about paint colour mixing and print/textures during this Z is for Zoom activity.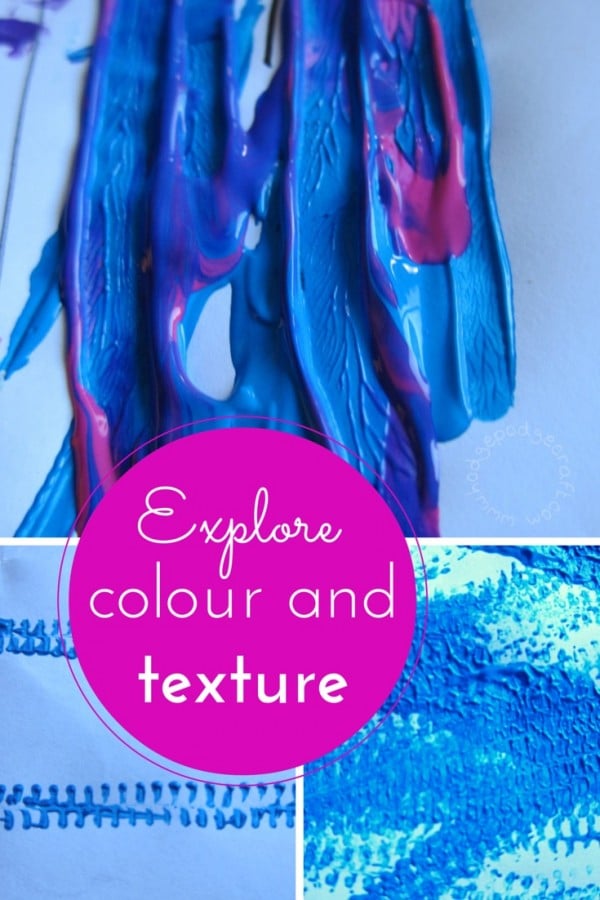 What I loved about this activity was that it took no time at all to set up and we already had all of the materials needed.
If you like this activity, why not like my page on Facebook for more easy craft ideas for kids?
*(you know, like you get from the take-away)
Don't forget to check out the entire alphabet of awesome ideas, linking up to the 31 days of ABC series!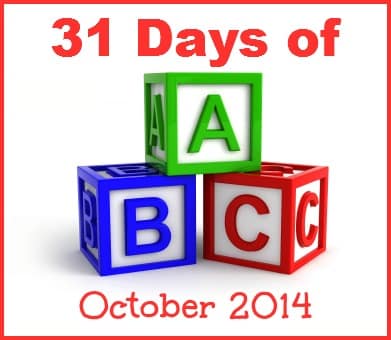 (Visited 1,550 times, 1 visits today)